Launch27 is a truly amazing software that helps tons of businesses to more easily handle online bookings and team management. Since their recent announcement that Version 2 is no longer going to be developed, lets take a look at Version 1 and review the best methods for making sure your data is being correctly pushed to Quickbooks Online (QBO) as well as properly reviewed and reconciled.
1) Check your "Sales" item in QBO
Before syncing any data over from Launch27 to QBO, login to QBO and review your sales item. You can do this by clicking the gear icon at the top right of any QBO page, then select "Products and services" and select the item called "Sales" in the list that appears. Remember, Launch27 will override any description, amount, class, or other QBO field of this item during syncing, but you still need to make sure the right income account is selected. I'd recommend creating a special income account just for your Launch27 imported sales receipts in order to better check the data against other reports later on.
2) Stay consistent with your import sync dates
When you sync your sales data from Launch27 into QBO, you want to make sure you aren't duplicating any sales and/or missing any sales. Pick a day of the month (for example the 5th) or a day of the week (for example every Monday) and always import the same date range. For example, if you import monthly, always only import the past month. If you import weekly, always import using the same days of the week (i.e. on Monday import the previous Sunday to Sunday data).
3) Know which reports you need to download 
In Launch27, you have access to a lot of important data such as your team payments, sales tax, and other sales data. I'd recommend exporting the "Pay Teams" report under the payments section for the date range you are importing into QBO. You may also want to export the booking data under the booking tab by selecting "Download CSV". Each of these downloads will allow you to first pick the fields you'd like to export. Pro Tip – export every field available as a backup in case you need that info it later!
Now that you've downloaded these reports you have a good backup of your data available and you can use these to format the information and import it into your QBO so that you can accurately record sales tax and accrued team payments. Remember, you'll need to properly format these reports before you can import any data into QBO.
4) Always reconcile your data
The most important part of importing your data into QBO is making sure it's correct. A big problem with Launch27 reconciliations is date range differences – for example, Launch27 will import your sales data for the date of the payment and Stripe will import your payment deposits on the date they come through (typically a day or so later). This can sometimes cause confusion, but if you take the time to reconcile your data you'll find any errors, missing data, or duplicates and you can be confident in your corresponding financial reports.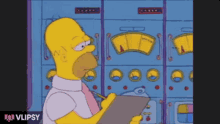 5) Use your Launch27 dashboard to double check for errors
Launch27 has a useful dashboard feature where you can see your sales information in real time whenever you'd like. I'd recommend making sure your Launch27 dashboard sales always match your QBO sales. Often there will be a need to make adjustments or account for cancellation fees to ensure your QBO reporting matches your Launch27 dashboard. It's important to review these items to make sure that your financial reports reflect the accurate total of sales and account for any unusual charges or adjustments.
---
This post is intended to be used for informational purposes only and does not constitute legal, business, or tax advice. Each person should consult his or her own attorney, business advisor, or tax advisor with respect to matters referenced in this post. Greenspace assumes no liability for actions taken in reliance upon the information contained herein.